UltraTri Sweden – Coast to Coast is Sweden's first Ultra triathlon. In 2022 the tenth consecutive race will be held in July 15-17. The very first edition of the race was held in 2013. The race is a three day stage race across Sweden with a swim leg off the rough west coast, cycling through Småland's scenic landscape – running and swimming in the lush East Coast. During the three days the contestants will chew off:
9+3 km swimming
190+320 km biking
23+70 km running
Maps and GPX files for the stages can be found HERE.

DAY 0
Pre race briefing | Boat to Nidingen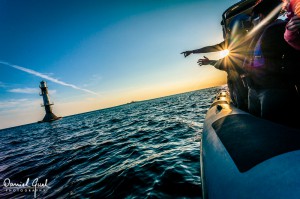 Registration and pre-race briefing is held at Gottskär Hotel, Onsala, the day before the first stage. After the pre-race you go by boat to the island of Nidingen where you stay the night before race day.
More pics, longer (swedish) description >>
Day 1
9 km Swim | 190 km Bike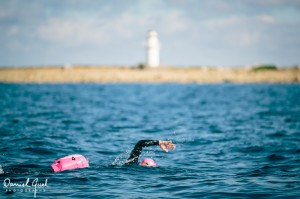 The 9 km long swim starts at Nidingen by the light house Lilleland. The first half, to Malö, is very exposed – but each swimmer is accompanied by a kayak helping out with navigation, fluids and energy supply.
After the swim is a 190 km hilly bike segment in the rural county of Halland and Västergötland to Huskvarna i northern Småland, with a mountain finish at Norra Klevaliden. Ackumulated gain during the stage is ca 2000 m.
More pics, longer (swedish) description >>
Day2
320 km Bike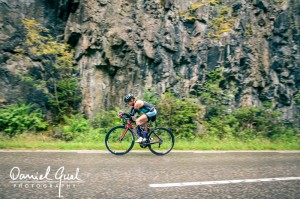 Second day bike stage starts in Huskvarna and ends in the picturesque small town Trosa, on the eastern coast. The stage is 320 km and has an accumulated altitude gain of about 2500 m.
There are there hilly sections of the route; Holaveden east of Lake Vättern, in the forests north of the Lake Roxen and in the Kolmården area. Between these and in the finishing part through Södermanland biking is flatter and faster.
More pics, longer (swedish) description >>
Day 3
23 km Run | 3 km Swim | 70 km Run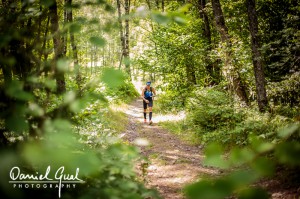 Day three starts with an easy 23 km run, mostly road with a short trail section of a few km, north from Trosa to the island Mörkö. At the camping at Tunanäs, transition to swim takes place and a 3 km swim across Himmerfjärden commences.
The stage continues with a 70 km run from the landing site at Rangsta brygga. The run consists of long sections of deep forest hiking trails towards Stockholm. The final parts go along and through some of Stockholms many beautiful parks and waterside walks. The finish line is in Rålambshovsparken in central Stockholm.