Sign up for 2021 year's event!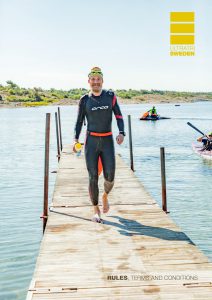 Read the below qualification criteria, rules and sign up at the application form as soon as it opens – don't miss out!
How to qualify
You need to have completed at least one of the following
in 2015-2020 in order to qualify:
OR
Ultra-Distance Trail run (42k or more) and
Open Water Swim of 3k or more and
Road Bike event of 200k or more
Before you send your application, please refer to the
Rules Terms and Conditions Document.
If you have any questions do not hesitate to contact us.