Application
Registration rules for UltraTri Sweden July 20 – July 22, 2018
Registration is open.
Starting fee for 2018 is SEK 9000.
The maximum number of starting slots for 2017 are 20.
Don't forget to read the rules and requirements on this page and also the 
Rules, terms and conditions before you apply.

Registration procedure is as follows:
Read the Rules, Terms and Conditions 
Fill out and submit application form
Wait – we will read and reply to all applications
Pay – if you are invited to participate we will send you an invoice of the fee – pay this within 14 days to secure your starting slot.
Consideration will be given to individuals that have volunteered or crewed in previous Ultra Triathlons or similar.
Requirements
UltraTri Sweden is an extreme event and requires extremely prepared athletes on the starting line. You need to have completed at least one of the following in 2013-2017 in order to qualify: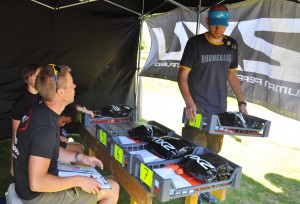 IM distance event

OR
Ultra-Distance Trail run (42k or more) and
Open Water Swim of 3k or more and
Road Bike event of 200k or more
Comments & Responses