Facts
Name: Ignacio Quiles Lara (but everybody call me "Nacho"). Indeed during the World Championship the speaker call me Nacho Man or Magic Nacho haha
Age: 38
City: currently Hoboken, NJ (USA) but i was born in Granada (Spain).
Club: WBYplanet
Who are you?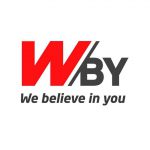 Good question,… I would say I'm a marketing lover working in the healthcare field, as it is my professional background but beyond that i´m also a ultra endurance athlete, business entrepreneur and a helicopter pilot on training.
What is your training/competition background?
Speaking about triathlon i love the endurance distances, running, biking or swimming i´ve made many challenging events. Recently the World Championship Ultraman in Hawaii or the North Face Endurance Challenge in New York State. But from a decade ago ironmans, marathons, off road, trail runnings,… are in my annual wish list.
What made you register?
The country, the challenge, the people,… i love Sweden, so the UTS is the perfect excuse to come back again.
What do you long for the most come July 2017 and UltraTri Sweden?
Live and share this new awesome experience with my love, family, crew and folks. in fact, this kind of events are not only a insane sport challenge, are life changing experiences.